Belavia Belarusian Airlines has a modern air fleet of the Western and Russian manufacturers. All the aircraft correspond the requirements of the world standards of technical safety, noise and can operate the flights to the neighboring and far-abroad countries without any limitations.
At the moment the air fleet of Belavia is amounted to:
2 - Boeing 737-800;
6 - Boeing 737-500;
9 - Boeing 737-300;
4 - CRJ-100/200 LR;
2 - Embraer 195;
2 - Embraer 175;
3 - ТU -154 М
In order to see the virtual tour click on the corresponding plane picture.
The moving between the outer and inner panoramas can be done by clicking on the icon located in the front side of the aircraft.
Further transitions come through the same icons.
In order to move within the same panorama use either the buttons at the bottom of the window that opens with a panorama, or a mouse, or a keyboard.
Embraer E-175/195



Embraer E-175

Embraer E-195

Manufacturer: Embraer (Brazil)

Model: Embraer E-175

Engine type: General Electric CF34-8E5

Configuration: 12 seats of the business class and 64 seats of the economy class

The maximum takeoff weight (kg): 38 790

Flight range (km): 3 334

Cruise speed (km/h): 890

The maximum flight altitude (m):12 500

Manufacturer: Embraer (Brazil)

Model: Embraer E-195

Engine type: General Electric CF34-10E5

Configuration: 11 seats of the business class and 96 seats of the economy class

The maximum takeoff weight (kg): 50 790

Flight range (km): 3 900

Cruise speed (km/h): 880

The maximum flight altitude (m):12 500
Boeing 737-300/500/800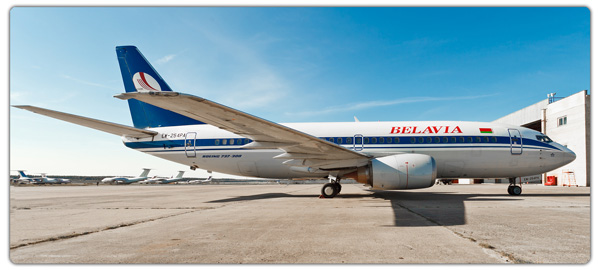 Boeing 737-300

Boeing 737-500

Manufacturer: Boeing (USA)

Model: 737-300

Engine type: CFM International CFM56-3C-1

Configuration: 148 seats of the economy class

The maximum takeoff weight (kg): 63276

Flight range (km): 4400

Cruise speed (km/h): 910

The maximum flight altitude (m): 10200

Manufacturer: Boeing (USA)

Model: 737-500

Engine type: CFM International CFM56-3C-1

Configuration: 104-120

The maximum takeoff weight (kg): 52300

Flight range (km): 4444

Cruise speed (km/h): 912

The maximum flight altitude (m): 11300
CRJ-100/200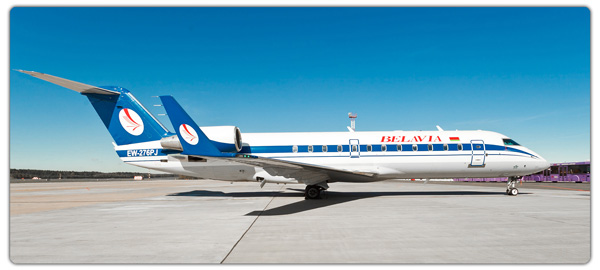 Manufacturer: Bombardier (Canada)
Model: CRJ-200 LR
Engine type: General Electric CF34-3B1
Configuration: 50 seats of the economy class
The maximum takeoff weight (kg): 23995
Flight range (km): 3148
Cruise speed (km/h): 786
The maximum flight altitude (m):12496
TU- 154 M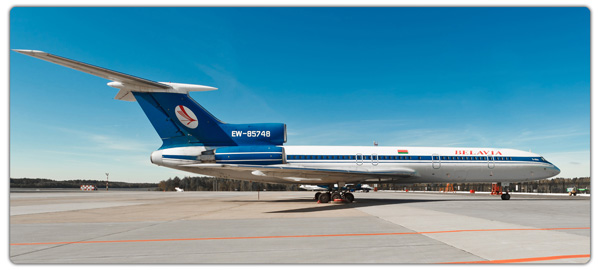 Manufacturer: Russia
Model: TU- 154 M
Engine type: D-30КU-154
Configuration: 131-164
The maximum takeoff weight (kg): 104 000
Flight range (km): 6000
Cruise speed (km/h): 950
The maximum flight altitude (m): 12100