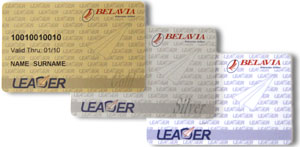 Welcome to Belavia Leader – Belavia-Belarusian Airlines' award program developed for the airline customers!
"Belavia Leader" program offers its Members the opportunity of earning points on their Membership accounts for travel on Belavia regular scheduled flights or using program partner's services, and using them for obtaining awards.If you are a frequent flyer on Belavia scheduled flights, you may become a member of Belavia Leader elite level enabling you to have a variety of extra benefits.
You can join "Belavia Leader" program right now and start earning points! You just need to fill in the Form and our system will register your membership in the program and assign you a Belavia Leader personal membership ID Number.
If you have already been registered in "Belavia Leader" program, you can access you personal profile after authorization.
If you forgot your password, you will get it after answering some verifying questions.