Extra baggage
Extra baggage (hereafter the service) – providing passengers with the possibility to carry additional baggage for a fee.
If you have a ticket with a confirmed booking for Belavia own regular flight, the service can be purchased on the website belavia.by in the section "Booking status". The purchase of the service is also possible in the process of buying a ticket on the website belavia.by, in offices selling tickets and at check-in desks at the airport. The cost of the service is established depending on the tariff applied in the ticket and the method of purchasing the service.
The passenger is given the opportunity to pay for the carriage of an additional piece of baggage in accordance with the established tariffs: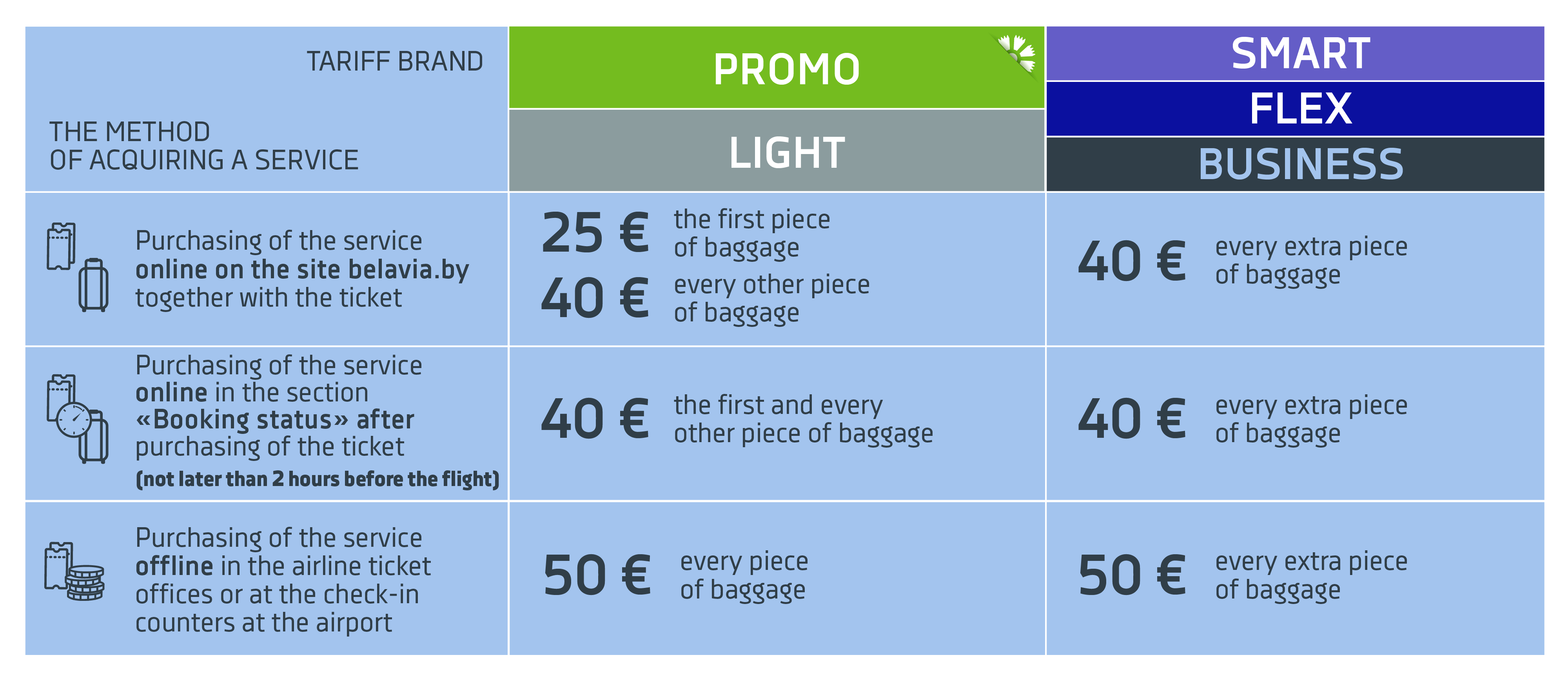 The service can be ordered on the Belavia website no later than 2 hours before departure.
If your baggage exceeds established allowance by weight or size (the sum of three dimensions), you can find the rules for oversized and heavy-weight baggage transportation here.p>